Archive page -
for reference only

We currently supply Magewell
video capture cards & USB devices
Matrox Video Products
Matrox Video Products Group designs and manufactures a complete line of open-architecture, PC-based, broadcast-quality digital video hardware and Windows development tools for the television broadcast, cable and post-production industries.

For more than 24 years, Matrox has been a technology leader in the development of computer-based digital video hardware and software tools. A privately held company headquartered in Dorval, Quebec, Matrox employs more than 1,400 people dedicated to the design, development, and manufacturing of strategic products in all areas of the communications world: video, graphics, imaging, and networking.

Important Note for Matrox Owners
Matrox's drivers and Adobe Premiere plug-in packages (eg MXTools) tend to work with a single version of Premiere. Whilst there may be several Matrox driver versions that all support the same version of Premiere, new versions of Premiere often require a new version of the Matrox drivers. Equally, the drivers are not normally backwardly compatible, so a new driver release from Matrox will typically not work with an earlier version of Premiere.
The Matrox Download page includes information on which Adobe version is supported by which Matrox version.
Matrox MXO family - The range of MXO I/O boxes are designed to work with Final Cut on the Mac (both Macbooks and MacPro), Premiere CS4/5 on the PC, and in the case of the Mini it can also be used for output monitoring within Avid Media Composer v5.

In all cases they serve as a portable breakout box with high quality analogue and digital video outputs. The MXO2 includes inputs as well as outputs and the range includes the following connection options:-

SD/HD-SDI with embedded audio (8ch)
HDMI with embedded audio (8ch)
YUV analogue component video
Y/C & Composite analogue video
Balanced audio (XLR)
Unbalanced audio (phono) for 5.1 surround monitoring
AES/EBU digital audio
SD/HD Genlock input

Matrox MAX - The MAX hardware is a faster-than-realtime H264 MPEG4 video encoder which is available as a PCI-Ex card (called CompressHD), or as a factory-fitted option to the MXO2 I/O boxes. Works alongside RTX2 with v4.2 drivers.

An RTX2 editing system, with dual 23" LCD PC & TV monitors
RT.X2 & RT.X100 - The RTX & RT cards have been discontinued, although we can still sometimes offer support for repairing and reconfiguring such systems.


Note: Mx.tools version 2.0 was the final release for Matrox RT.X100. It does not support either Windows Vista or Adobe Premiere Pro CS3 or Adobe CS3 Production Premium, or any of the later CS versions..

The RT.X2 is supported in Premiere Pro v2, CS3, CS4 & CS5.0. There is no driver/plugin support in CS5.5 or beyond
Note - all prices quoted on this site are UK pounds - ex VAT & delivery. 2.5% surcharge on Credit & Company Debit Card payments
ITEM
PRICE (ex VAT)
Matrox Convert DVI - broadcast-quality scan converter from DVI to analogue & HD/SDI video with embedded audio. Genlock/ref video input and DVI pass-through.
645.00
Matrox MXO for Mac - external SD/HD video output box
645.00
Matrox MXO2 Mini - PC or Mac versions - external SD/HD video I/O box with HDMI
335.00
Matrox MXO2 Mini MAX - PC or Mac versions - external SD/HD video I/O box with HDMI & h/w H264 encoder
640.00
Matrox MXO2 LE for PC/Mac - external SD/HD SDI video I/O box
725.00
Matrox MXO2 LE MAX for PC/Mac - external SD/HD SDI video I/O box with H264 h/w encoder
970.00
Matrox MXO2 for PC/Mac - external SD/HD SDI video I/O box with AES/EBU audio
1,050.00
Matrox MXO2 MAX for PC/Mac - external SD/HD SDI video I/O box with H264 h/w encoder
1,430.00
Matrox MXO2 Rack for PC/Mac - external rackmount SD/HD video I/O box
1,430.00
Matrox MXO2 Rack MAX for PC/Mac - external SD/HD video I/O box with H264 encoding h/w
1,690.00
Matrox Compress HD - PCI-Express card with H264 Encoder h/w
360.00
Used Matrox RT.X100/RT.X2 - card & Breakout Box - see Car Boot Sale page
as available

MATROX ACCESSORIES

RS232-RS422 h/w converter (for VTR control) for use with Digisuite, RT/RTX cards & Premiere Pro v2/CS3
55.00
ProVTR RS422 VTR Control plugin for Adobe PremierePro (1.0 & 1.5) and RT/RTX cards
140.00
High quality colour coded Adobe Premiere

Pro

keyboard (UK)

64

.00
NOTE - All Matrox Digisuite, RT & RTX products and accessories are discontinued
RTX-CVO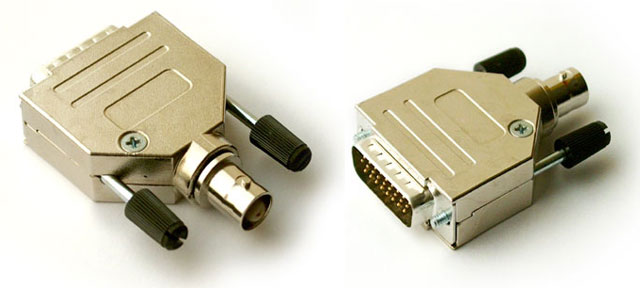 Lost or damaged your RTX 100 breakout cable? Or need something simpler to just get a video output for monitoring? The RTX-CVO plugs directly into any Matrox RTX 10/100 card to give composite video out on a female BNC connector.
Price - 15.00
Note - all prices quoted on this site are UK pounds - ex VAT & delivery. 2.5% surcharge on Credit & Company Debit Card payments