Magewell - NDI Converters

In case youíve never heard of Magewell, they are a Chinese company from Nanjing specialising in video capture cards. Of course thereís lots of little-known companies in Asia that make video capture cards, often aimed at the CCTV market, many of which donít work with applications like VidBlaster or vMix, so you might wonder what makes Magewell different?

Their primary market is AudioVisual and Streaming, so their products are designed to have DirectShow drivers for Windows and are tested for use with software like Adobe FMLE, making them a natural fit with Livecast, OBS, vMix, VidBlaster, Wirecast, XSplit and many other applications too.
The Magewell Pro Convert range - HDMI & SDI, HD & 4K versions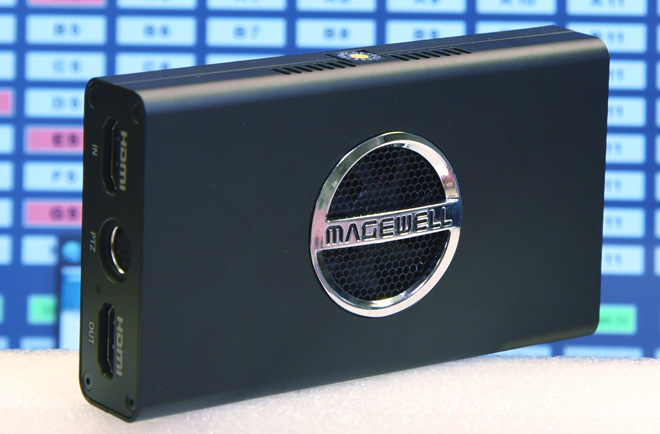 Available in HDMI & SDI versions, these stand-alone hardware NDI encoders feature Loop Thru connections, an 8-pin tally & PTZ (VISCA) control port (an 8 - 9 pin breakout cable is included) with powering via a USB2 socket (mains power adapter included) or via POE. There are both HD-only and 4K models in the range, all featuring low NDI latency and full-bandwidth video, along with up to 8 channels of embedded audio.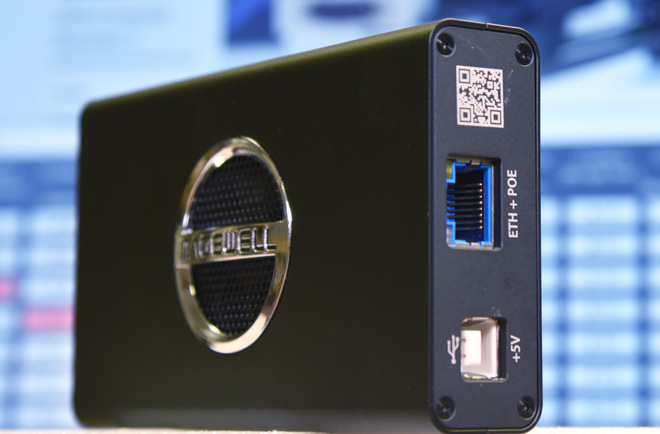 These new devices can be thought of as being like the Magewell USB capture range, in terms of auto-detecting the input signal format and having some processing controls like deinterlacing and aspect ratio conversion (*as below), but directly connected to a FPGA-based hardware NDI encoder using NewTek's codec for embedded systems. This is a "full quality" NDI codec, not the low-bitrate NDI|HX (H264-based) variant found in the Connect Spark and a number of PTZ cameras.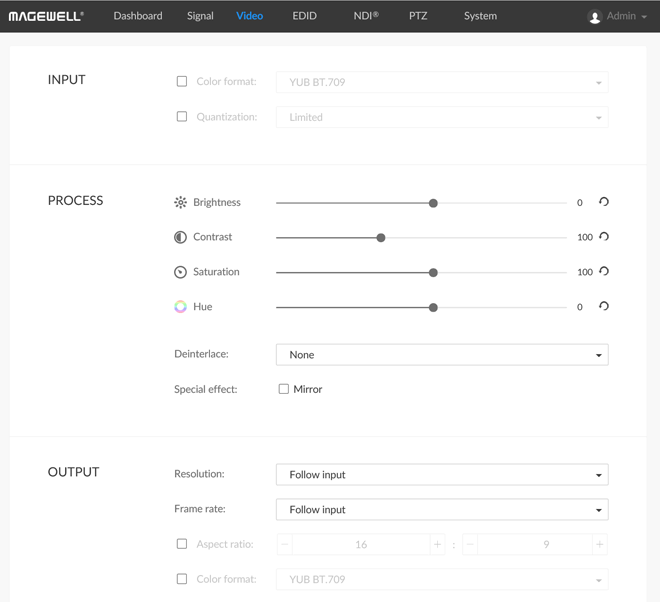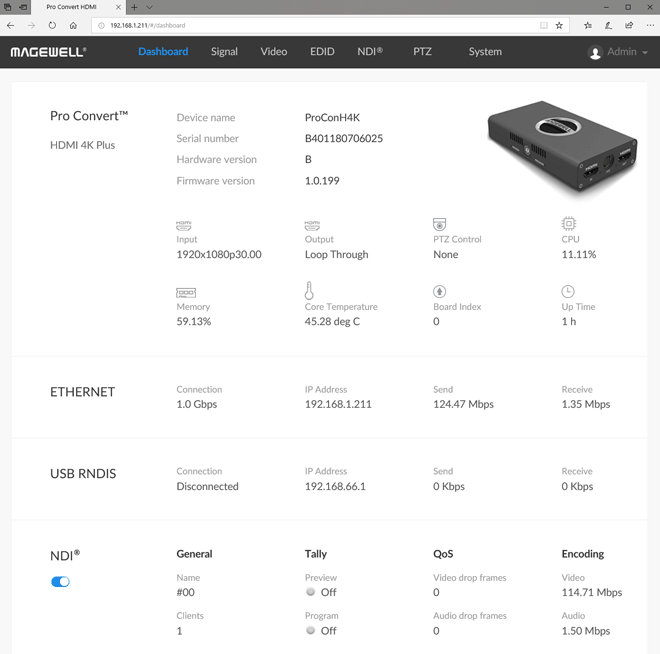 All prices are subject to change at short notice
The UK's vote to leave the EU had a subsequent effect on currency exchange rates and, although rates have stabilised generally, no-one can really predict what may happen next... * Martin - Jul-17 *