Additional Services
Office Space - currently available to let
Video acquisition or camerawork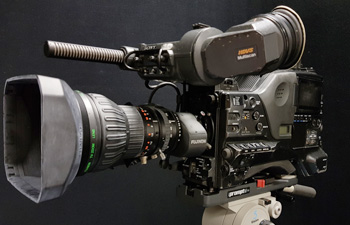 Although not strictly a "location facilities company", we have considerable experience of location recording from Martin Kay's previous (20yr) employment at Granada TV in Manchester. This covered the full spectrum from local news to major drama series and everything in between. We can therefore offer help in recording a wide variety of subject matter, from dramatised reconstructions to straightforward interviews or news reports. We can offer a full shoot & edit service, and fully understand the requirements of shooting and encoding for a web video audience.
" I've been a regular contributor to user groups and technical forums for the last 20 years or so, and have written hundreds of posts offering advice and information on a whole range of computer, audio & video production topics."




Previously at ZEN Computer Services...


Broadcast mastering from DV formats
3D Animation & Graphics Render Farms
In the past we provided a 3D modelling and animation service using Lightwave 3D running on a PC "render farm". We can assist in the planning and building of suitable PCs for render farm use, including networking and shared keyboard/monitor/mouse control.
For many years we have been supplying computers and writing custom software for TV films in the UK. These have included the award winning Cracker, Prime Suspect and A Touch of Frost series, plus many more from Game Set & Match in 1987 through to the late 1990s (including a small part in The Full Monty).

Because of the need to have computer displays running at 50Hz to avoid a "roll-bar" when filming at 25fps, we have used the Amiga to simulate all manner of computer systems. To avoid undue fan noise when recording dialogue, the Amiga is usually hidden away out of shot, with an Amiga keyboard the only clue to the deception.
Back in the Amiga days we developed a subtitling program called Eurotitler. Combined with a VITC/LTC timecode reader, this provides frame accurate subtitling for keying over video. We use the Harlequin board to provide a broadcast quality output with fully anti-aliased fonts, semi-transparent background boxes and linear keying over source video. Although we can still supply this software for Amiga users, we mainly use it ourselves to provide a subtitling service.

We can take a video with or without a script, and prepare a subtitled guide version on VHS, which we submit for approval before generating an on-line subtitled master, usually on Betacam. Eurotitler works in an off-line mode using the Amiga's overlay, or in an on-line suite controlling an Aston 4 (if anyone's still using one), or generating 32bit RGBA from a Harlequin board.